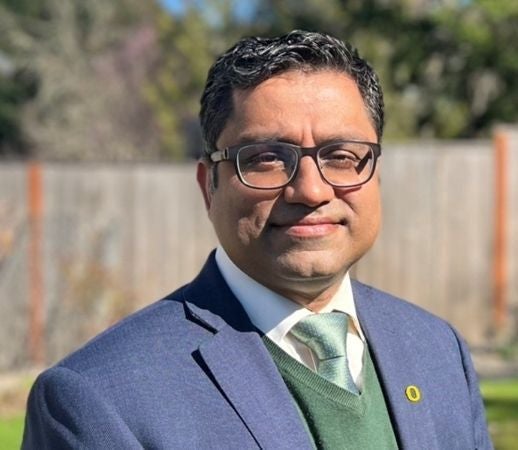 Abhijit Pandit, Vice President and Chief Information Officer
Pandit holds a bachelor's degree in computer engineering from the University of Pune in Pune, India, a master's degree in computer science from the Illinois Institute of Technology in Chicago and an MBA from the University of Washington in Seattle. Pandit comes to the UO from Oregon Health and Science University, where he served as chief technology officer and chief data officer.
While at OHSU, Pandit led several enterprisewide change initiatives focused on modernizing the institution's technological infrastructure and meeting emergent business trends such as telehealth services. In addition, he established an Office of Advanced Analytics, which focuses on harnessing the analytical capabilities of the university and supporting OHSU's data-driven culture.
541-346-1799