The Information Services Project and Portfolio Management Office is staffed with expert Project Managers and professional Business Analysts.
Project Managers provide overall project team leadership and assist the team in removing roadblocks while planning and organizing the project work.

Business Analysts meet with stakeholders to define and document needs, create as-is and to-be process flows.
All technology project requests should include the cost for a Project Manager and potentially a Business Analyst depending on the project scope.
To obtain staffing cost estimates contact: Kim Catania, IT Programs and Projects Director at cataniak@uoregon.edu.
Project Management Office resources will be assigned based upon project priority and resource availability.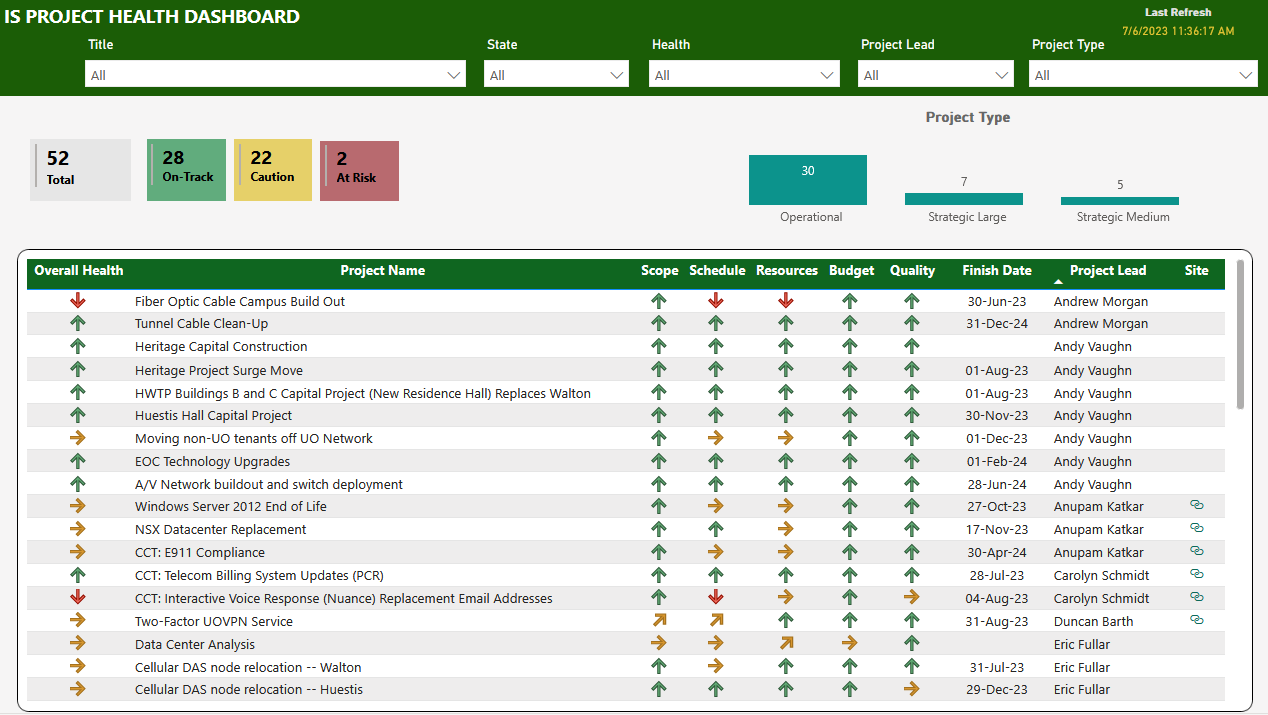 If you work at the university and would like more details on current projects, see the IT Portfolio Dashboard.